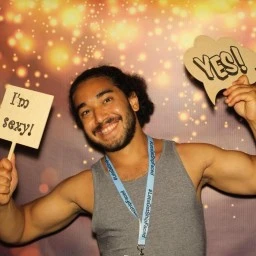 Afro
Historic Pubs in Krakow
---
Explore some of the most historic pubs in Krakow, no two pubs or clubs in this city are the same.
Historic Pubs in Krakow
Krakow's pubs and bars are an important part of the city's history. No two pubs or bars in this city are the same – Dimly lit cellars, old brick walls and authentic beers and spirits make them a great place to stop in during bar crawls, private parties, and when exploring the city's historic quarters. Some of the bars we talk about below are hundreds of years old, and still going strong. Join us as we explore the rich history of Krakow in five of its most popular bars.
Pub Enigma
In the old town, you'll find Pub Enigma hidden in a 16th century basement. Head downstairs and discover a lively and welcoming bar that serves authentic local beers, cocktails and spirits. With exposed brick and tastefully dim lighting, it's perfect for those who want to dance the night away or find a cosy corner to soak up the vibes. For those looking for something to munch, Enigma serves a delicious range of pizzas.
Dobry Kumpel Pub
With a warm and chilled out atmosphere, Dobry Kumpel is another one of Krakow's ancient cellar bars. Located in the old Jewish Quarter, it's tucked away in a 650-year-old wine cellar. With its old brick and evocative lighting, it serves some of the best beers and vodkas the city has to offer. With lively, toe-tapping music playing late into the night, it's a great place to let your hair down. The staff are super trendy, and love to make everyone feel welcome.
Alchemia
With different rooms, each with its own unique style, this is one of the oldest bars in Krakow. With a sparkling lineup of live jazz artists, Alchemia is a great stop for bar crawls, or somewhere to hide away with a friend. The bar is candle lit and has old alchemist tools hung on the walls and ceilings. It has a designated indoor smoking area, and a hearty pub grub menu.
Singer Bar
One of the first bars in Kazimierz, Singer is named after the sewing machine brand. It has a quirky and ancient style, full of cracked mirrors, old dusky paintings, antique ornaments, and loads of candlelight. It has a solid reputation among locals and tourists alike. Late at night, pub goers start to dance to music in a range of styles, from Balkan to Swing.
These are just a few of the quirky and fun pubs in Krakow our famous bar crawls include. To book your place, click here to book.