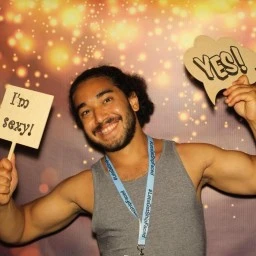 Afro
Plan a Budget Friendly Visit to Krakow
---
On your trip to Krakow, you can experience all the culture, history and night life it has to offer in a way that doesn't break the bank. The city is full of places to explore, delicious food, and plenty of bars and clubs. Choosing when you go can make a huge difference. Avoiding peak times and travelling from March to May and September to October, you can enjoy lower priced accommodation, and shorter queues.
In this blog, we've got loads of ways you can live life to the full in Krakow and not blow your budget…
Where To Stay
Ideally located close to all the fun places, our favourite party hostels are right in the middle of the Old Town. While dorms only is the most common, you can find single and double rooms if you need your own space. Hostels normally have well equipped cooking facilities, and most of them serve up a cracking breakfast – or hangover cure.
Lets Rock Party Hostel and Greg & Tom's are our favourite award-winning party hostels. You're sure to make friends there, and enjoy the best service, including free internet, and the friendliest staff.
If hotels are more your thing, Krakow has plenty of budget friendly options. Hotel Jan is a great example, costing around £50 per night. It's right in the middle of the old town and is close to all the best party and culture spots.
Meals Out
When it comes to Polish hospitality, there are endless options in Krakow. We've got some favourite places that we come back to again and again and have included them here.
Street food – Krakow's Street food scene will not disappoint. With street markets and food stands dotted around the city, you'll get to sample some of Poland's favourite food. Zapiekanka is like pizza with a Polish twist. It's half a baguette loaded with cheese, and your choice of delicious toppings.
Pretzels, Obwarsanek bagels, and Kielbasa hot dogs are beyond tasty! For such low prices, portions are super generous.
Milk bars are small eateries that serve hearty meals at prices anyone can stomach. They serve traditional Polish cuisine and are the perfect place to stop for dinner after a long day of sight seeing.
Bakeries - Don't leave Krakow without sampling a treat from one of its many traditional bakeries. They serve warm bread made on the same day, plus the iconic chimney cake and every pastry you can think of.
Night Life
Join us on one of our legendary bar crawls and experience Krakow night life at its finest. Krakow's dive bars tend to be hidden in basements and below street level. They're packed with character, and the friendly staff will make you feel right at home.
Bars such as Pijalnia Wódki i Piwa serve endless beers and vodka shots, priced between 7 and 10 zl.
If you're a sports fan, Bania Luka serves your favourite beers and vodka, which you can enjoy while watching the latest match. If you join us on our bar crawl, you can be sure of a free welcome shot at each location, and all the booze you can handle.
Things To Do
Do you love a bit of culture? If so, you'll be glad to know that Krakow's museums offer free entry on specific days of the week. Join one of many free walking tours that take place throughout the day, and join other travellers to explore Krakow.
Enjoy a wander around the famous Old Town, which is packed with historical landmarks, cute boutique shops, and magnificent old churches.
Get inspired by Krakow's galleries, museums and landmarks. We've listed some below that offer free entry every Tuesday!
Rynek Underground museum – right in the center of the old town, Rynek is an interactive museum that lets you experience the medieval history of Krakow.
Wawel Royal Castle – Housed in a magnificent centuries-old building, there are permanent exhibitions displaying collections of paintings, pottery, and other fascinating artifacts from history.
National Museum – This museum is bursting with inspiration, art and history, with permanent exhibitions, and new displays that are open to the public.
Sukiennice Gallery – Enter the cloth hall and discover magnificent Polish artwork and paintings from the 19th century.
Whatever you want from your holiday in Krakow, we're sure you'll find it. If you're interested in joining the Krakow Animal Crawl, hit us up with any questions here.