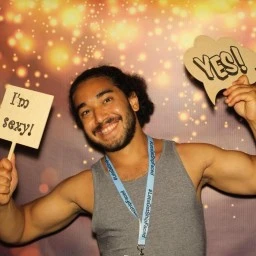 Afro
Where to Stay in Krakow, Poland | Krakow Animals Crawl
---
Krakow has it all – culture, history, art, fine dining and a thriving party scene. With tons of food markets and microbreweries as well as trendy bars and clubs open till 5am, there's a reason for everyone to visit Poland's second biggest city.
If you're coming for the sightseeing or the good times, we're sure you'll have the time of your life while visiting Krakow.
With plenty to choose from, the accommodation ranges from 5-star hotels to guesthouses, hostels, and Airbnbs. Keep reading to find out the very best places to stay during your visit to Krakow – as well as a surefire way to find the best party in town!
Stare Miasto – Old Town
Old Town is where it all happens. Staying in Stare Miasto – or the Old City of Krakow – puts you within walking distance of tons of restaurants, bars, shops, entertainment and some of Krakow's top attractions.
You'll also find plenty of hotels and hostels in Old Town and it's a great place to head for if it's your first time visiting Krakow. With lots of Krakow's hostels located in Stare Miasto, it's a great place to stay if you want to experience the epicentre of Krakow's party scene.
Kazimierz
For some of the best nightlife in the city, you can't beat Kazimierz – the city's former Jewish quarter. With a vibrant mix of culture and bohemian charm, there are plenty of gems to discover when it comes to the Kazimierz cafes and basement bars.
With some of the best atmosphere and nightlife in the city, you're sure to have a good time staying a night or two in Kazimierz.
Grzegórzki
Located just off Planty Park, Grzegórzki offers a great central location without breaking the bank. With a flea market, 18th-century botanical gardens, and plenty of bars and restaurants, there's lots to do in the daytime before heading into Old Town for a proper night out.
While it's a little sleepier and not quite as central, Grzegórzki is perfect for staying in Krakow if you're on a budget.
Ludwinow
Ludwinow is another great location if you don't want to fork out too much on your accommodation as it has plenty of options at cheaper rates than more central locations. Located across the river from Kazimierz, it takes a bit of travelling to get into Old Town, but Ludwinow has its own fair share of indie bars, live music venues, and cultural activities.
Hostels in Krakow
Krakow's hostels are great places for meeting likeminded people looking to have fun on their visit to the city. If you're in search of a good time, lots of socialising, and experiencing the best nightlife Krakow has to offer, then staying at one of the city's hostels isn't a bad place to start.
With plenty to choose from when it comes to hostels in Krakow, these are some of our favourites. The Greg & Tom Party Hostel is located in the centre of Krakow, only a couple of minutes from Planty Park and the Old Town Square, while The Little Havana Party Hostel has a cool Caribbean vibe where you can chill between parties and sightseeing in Old Town. Let's Rock Party Hostel is located in the heart of Krakow's nightlife and hosts pub crawls every night of the week.
When you visit Krakow, why not guarantee a good time by staying at one of the awesome party hostels?
Whatever your reason for visiting Krakow, we're sure you'll love your time in the city. With something for everyone and a truly 24/7 heartbeat, your stay in Krakow will surely be one to remember.