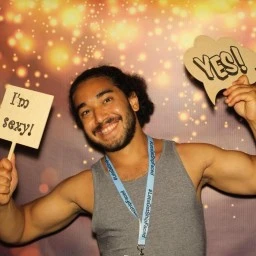 Afro
Discovering the best food and drinks in Krakow
---
A deep dive into the city's best nightlife tours and pub crawl experiences
As one of the most exciting European destinations, Krakow is a fantastic hub for people who love to enjoy the finer things in life, including food, drinks, and an amazing selection of nightlife activities and events! The colorful Polish city is home to an incredible pub scene, some even decades or hundreds of years old!
If you are a beer purveyor, Krakow is the place to be! Poland's beer-making traditions are legendary, as the country is undoubtedly home to some of the finest breweries on planet Earth. Krakow is the place where you can sample quality beers from most of them in some incredibly pleasant settings as well. In addition, the city offers a broad selection of amazing restaurants and eateries. Even street food culture is alive and well in the city and is one of its "greatest culinary hits'' among visitors. Nothing beats a polish sausage or a selection of cured meats. In addition, many amazing restaurants serve typical dishes such as stews and soups. Polish baked goods are famously amazing, and Krakow's many bakeries will treat you to specialties such as pierogies and Obwarzanki (often described as a unique take on a bagel).
Once you're satiated and feel ready to go out on the town, it's time to wash down your meal with some quality beers or spirits! As mentioned earlier, beers in the city are amazing, but Krakow is also well-known for its Vodka drinking culture. Local pubs and bars offer some of the best spirits out there, and it is worth considering some bar-hopping because each place is utterly unique. With a nightlife tour experience, you will get the amazing opportunity to experience not only one but multiple establishments and all the amazing things they offer. In addition, you are also going to be able to enjoy some great times with like-minded people, and share the experience with many new friends and people looking for an immersive and fun experience of Krakow's legendary nightlife. If you want your trip to truly transform into an amazing party, don't sleep on this incredible opportunity, which many consider a once-in-a-lifetime treat. With more than 200.000 students (including international visitors), this is a youthful city, and it shows in its nightlife culture!
Speaking of tours and crawls - If you are visiting Krakow for a few days only, it can be an amazing idea to book a nightlife tour. This can be a great opportunity to "get more bang for your buck," as they say, meaning that you would be able to experience so many of the city's best pubs, bars, and nightclubs, with the expert guidance of tour operators who know the city's nightlife inside and out. Krakow Animal Crawl is one of the best crawls in the city. Visitors and locals consider it an amazing opportunity to unlock the city's buzzing nightlife and make the most out of the Krakow experience.