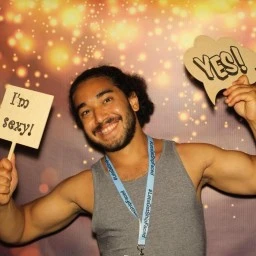 Afro
Christmas in Krakow 2023 | Christmas Markets, Sightseeing and Parties
---
December 2022 - Krakow, Poland, is quickly becoming one of Europe's most sought-after tourist destinations. Especially during winter, the city attracts many visitors seeking to experience some magical holiday vibes. After all, Christmas time in Krakow is the stuff of legends. Local Christmas markets are colorful, bright, and warm; some have been around for decades, if not a century! The vendors, street food, pub culture, and holiday cheer in the air are undeniable.
The Krakow Christmas Markets
The Krakow Christmas Markets usually begin during the last week of November and take place up until the 26th of December. However, some markets stay open until about the week after New Year's Eve or even later. There are many small neighborhood markets throughout the city. Some are well-known, while others are a little more niche-based, catering to locals with fewer offerings. Having said that, the most notable Christmas markets in Krakow are the ones on the city's Main Market Square. This is definitely a market setting that you don't want to miss out on, especially during the holidays, when the place truly becomes alive. The markets sell a plethora of seasonal items and cool gifts, as well as a variety of souvenirs. More importantly, they are home to many amazing street food vendors who offer a broad selection of local specialties. From traditional classics like pierogis down to earthy hot soups, roasted chestnuts, and cured meats, anything goes.
Christmas sightseeing.
Another reason to visit Krakow during the winter holidays is the beautiful Christmas sightseeing. Don't get us wrong: Krakow is pretty and charming throughout the year. However, there is something truly magical about the Christmas decor and the magical aura they bring to the city. The streets and buildings light up beautifully. Some of the city's major monuments and landmarks also enjoy some beautiful decorations. These include Kraków Cloth Hall and St. Mary's Basilica.
Christmas Parties and Nightlife.
Christmas markets are charming and fun. Still, some people might have a different idea of spending their vacations. If you are a party person, Krakow is the place to be. Don't forget that this is a well-known university town, which is an incredibly youthful city with an international vibe. Many of the students, especially those who come from other areas of the country or from other nations, tend to stay in the city throughout the holidays. This means that the nightlife is at its peak, especially during Christmas time! Krakow is an amazing place where to enjoy a relaxed, carefree party-based Christmas holiday. You can hit one of the many nightclubs in the city or enjoy a pub crawl with some amazing like-minded groups of people.
In conclusion, these are only some of the many amazing perks you can enjoy if you spend your Christmas holidays in Krakow, one of Poland's most beautiful destinations.