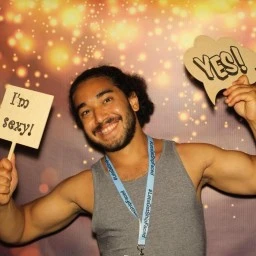 Afro
New Year's Event In Krakow, Poland: The Best Things To Do.
---
November 2022 - It is almost time to start planning our New Year's eve getaways! Krakow, Poland, is one of the most buzzed-about destinations this year, and it is the perfect place for enjoying a pub crawl and discover some amazing nightlife tours. This stunning European city captures the timeless charm of the old world, but it is also a very vibrant, lively, and modern town with many things to do. In particular, Krakow's nightlife is booming. This makes it a charming option for an NYE getaway! Keep reading to learn more about the best thing to do in Krakow if you are considering spending your last holiday in 2022 in this beautiful city. The holiday is locally known as "Sylwester." It is one of the year's most highly anticipated and essential parties. Locals love it, but not only. Many visitors, tourists, and party-goers from all over the world visit this city during this time to get a piece of the action! If you're looking for an amazing pub crawl experience or some awesome nightlife tours, this is the place to be.
Spend your holiday with the people of the city at Main Market Square.
Many locals and tourists alike will be flooding Main Market Square. Suppose you like to experience New Years' celebrations in a public setting and immerse yourself in the city's spirit. In that case, consider going out in the square and checking out what's happening. Entry is usually free, with entertainment such as live concerts, DJs, and much more. More importantly, the big countdown to the new year is the best part! If you prefer to do something that's a little more engaging, you should consider some pub crawls or nightlife tours instead.
Enjoy your NYE at one of the city's many clubs, bars, or restaurants.
Finding something to do in the city is not going to take a lot of work. After all, almost every club, restaurant, and venue in town will indeed have something planned. Still, you don't just want to wing it and jump into any random place: you probably want the best experience possible! If that's the cause, you should consider going with a company or firm that can guide you through some of the city's truly most beautiful venues and events on New Year's Eve. Pub crawls, nightlife tours and club trails are super popular in this city, so many companies focus on working with some of the most impressive establishments in Krakow to provide their clients with amazing experiences.
Discover the best club crawl in the city
Krakow Animals Crawl (krakowanimalscrawl.com) is a unique company that will unlock the keys to the city's nightlife. The company provides unique experiences and crawls through some of the best clubs in the city, with special perks such as unlimited drinks for 2 hours and VIP entry passes to some of Krakow's hottest venues and parties! This is one of the most sought-after NYE activities, so act now to secure your chance to join in.
Krakow Animals Pub Crawl Offer The Best Deal To Have Your New Years Eve Set & Memorable in Krakow With Only 35 Euro :
2 hours of open bar with Unlimited Vodka, Gin, Rum, Beer, Whisky & Shots

Magician

Photographer

Drinking games

VIP Entry To Best Clubs

Welcome Shot In Each Club

Professional Party Guides All Night.

Meeting Point : St Wojciech Church at 18:45 ( Black And Red Umbrella ).
Find out more about the best ways to spend New Year's Eve in Krakow, Poland, and check out the following link for further details: https://www.krakowanimalscrawl.com/newYearsEve