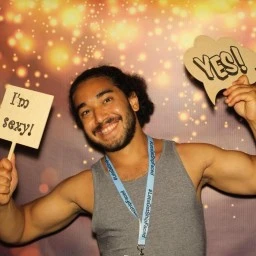 Afro
Krakow Clubs
---
Krakow as one of the cultural pulses of Poland boasts rich club culture within its streets.. The very expansion of Krakow's alternative scene appears as a result of growing number of artists and organizations that aim to share their vision and bring out the best from the other side of Krakow's culture coin. It lies in its diversity – from pubs to various types of clubs and open-air events.
Prozak 2.0 – a maze that spreads over 2 levels with 3 dancefloors, bars, and chillout zones. It often hosts prominent names of techno scene such as SNTS, Kollektiv Turmstrasse and etc. Situated in a medieval basement at Plac Dominikanski, this place has persisted as one of the oldest underground epicenters of Krakow.
Szpitalna 1 – the "rabbit hole" not easy to find it at first sight. The entrance seems like a chill, casual cocktail bar, and once you get in, the stairs lead you to the underground, dark environment equipped with strong sound system. A labyrinth-like spacious venue allows people circulate between bars and chill out zones. Don't miss the great cocktails and ask for recommendation if you are unsure which one to try. The program this place offers varies from raves (techno, acid, electro, disco) to rock and blues concerts.
Święta Krowa – another rabbit-hole bar/club. As you approach the stairs at the end of the hallway in Florianska street, the music becomes louder. The stairs lead to this lovely little underground, cozy nest, with a small bar, chill zone, and a dancefloor. Various parties and performances happen here as well.
BARKA – popular restaurant that morphes into an unforgettable party-experience when the Sun goes down. Live plays, karaokes, raves – you name it! Often this lovely little ship sails the river Wisla into the unknown, and it's worth checking its calendar in order to get informed in advance about those kinds of events.
Teatro Cubano – a perfect place for all of you who enjoy latino dances, culture, fiery vibes. Professional dancers often come and create a show, and teach you some moves in case you feel uncomfortable dancing. Spice up your good time with a shot or cocktail.
Coco Club – the place that promises good vibes, various music genres, parties for everybody's taste, and international audience. A perfect combination of a modern, bold arrangement with a brick basement atmosphere of a historic tenement house gives an amazing effect in the form of an exclusive and cozy interior.
La Bodega – the 15th-century cellar, perfect for all of you with a bit more refined taste in drinks. Rum Cellar straight from the Prohibition era, Latin rhytms mixed with modern pop culture, and cocktails over which you meet new people.
BRACKA 4 (B4) – a unique place on the club map of Krakow. It is a place made of love for music and dance. It consists of several rooms and a dance floor with house / r'n'b / oldschool music – which is definitely the best combination for all those who value a chill and unique atmosphere both during the day and at night. The cafe, gallery, music scene with live performances make every evening unforgettable.