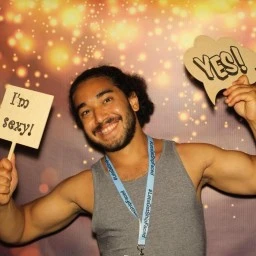 Afro
Must see in Krakow
---
Krakow, the second largest city in Poland, delivers fairytale views, with the towering Wawel Castle, as well as people-watching meccas such as Florianska Street and the Market Square. Dark times in the city's recent history are evident in the Jewish ghetto memorial and Auschwitz-Birkenau concentration camp and green spaces such as Planty Park offer plenty of headspace.
Market Square : The buzzing heart of the Unesco-attested Krakow Old Town, the Market Square, is where all the action has played out since the Middle Ages. Come here for bars packed into the cellars of Medieval buildings, on-street cafes and restaurants, and landmarks including the central renaissance Sukiennice, or Cloth Hall, and Town Hall Tower (the hall itself was demolished in 1820).
You can't visit Krakow without exploring the medley of gothic, renaissance, rococo and romanesque architecture that is the great Wawel Castle. The muddle of buildings is on a high point in the city, giving it an imposing presence. It was the home of the Polish kings and queens until the 1600s, and has also been used as a barracks, a military hospital and the official residence of the state governor following World War I.
Planty Park : The green belt Planty Park rings the whole area of Krakow's historic Old Town. Pathways weave this way and that past sculptures, babbling fountains and brick towers, while locals walk their dogs and cafes spill on to the surrounding streets. It's filled with life in the summer and a veritable winter wonderland during the colder months.
Barbican: The Barbican is the only remaining gatehouse of the Medieval fortifications that once encircled the whole city. Its redbrick bulwarks and formidable turrets helped to fend off the Mongol hordes during the 13th century and its circular design was on the cutting edge of engineering at the time. Today, occasional theatre productions and other art shows are hosted inside.
Vistulan Boulevards : As the winding courses of the Vistula River snake through the heart of Krakow, its banks host wide spaces of greenery, ad hoc summertime markets, beer bars and bobbing boat cafes. Hire a bike or go jogging, stop and watch passing boats on the river, or stroll along as you decide what to see in Krakow next.
Plac Bohaterów Getta : Cut through by rattling tram lines and fringed with shops and cafes, this central square of the Podgórze district is home to one of the most sobering memorials in the city. A series of large and small chairs have been placed in a grid across the cobbles, designed as a memorial to the people of the Jewish ghetto in Krakow, which was once located here. There is also a plaque marking the meeting place of the Jewish Combat Organization, a resistance unit that staged acts of sabotage against the Nazis.