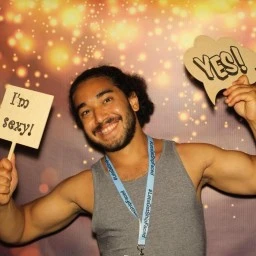 Afro
Krakow Drinks
---
The medieval city of Krakow is stately and refined. Every inch of Krakow seems to ooze history. But beyond Old Town and not far from Wawel Castle is the thriving Krakow nightlife. Krakow is packed with interesting bars and clubs, and there are plenty of unique spots to sample Poland's favorite alcohol — vodka. Check out our guide to Krakow nightlife.
VODKA
Some historians suggest that vodka originated in 15th century Poland. Whether or not Poland is the birthplace of vodka, Krakow is an excellent place to sample the distilled beverage. Vodka, or wódka in Polish, is a distilled beverage. Vodka usually has an alcohol content of about 40% and is produced from grains, potatoes, or, more rarely, sugar beets. Poland isn't the only country to call vodka its own — Russia and other Central and Northern European countries are part of the "Vodka belt".
THE BEST POLISH VODKA
Zubrowka
Known as Bison Grass vodka, this variety is herb-flavored and made with bison grass grown in the Białowieża Forest of Poland. Zubrowka has been made in Poland since 16th century and is still extremely popular. Traditionally, a single blade of bison grass sits into the bottle.
Vestal Polasie
Founded in 2010, this young vodka has earned a stellar reputation. Vestal is a potato-based vodka, and the company is very selective about the spuds they use.
Wyborowa
This award-winning vodka has been in production since 1927, but its recipe is based on 500 years of knowledge. The vodka is made with rye or potatoes, and the unique bottle was designed by an architect.
POPULAR POLISH BEERS
Polish beer, or piwo, is nowhere near as popular as German or Czech beer, but this alcoholic beverage is still widely drunk in Poland. The country's beer history can be traced back to the 9th century when Polish King Boleslaw I the Brave was nicknamed "The Beer Drinker". Although three major companies now control 80% of the Polish beer market, there about 100 microbreweries in Poland.
Tyskie
One of the oldest breweries in Europe, Tyskie has been brewed continuously for almost 400 years. Tyskie's lagers are extremely popular.
Żywiec
This brewery was founded in 1856 and was once owned by the Habsburgs. Żywiec produces lagers and porters, and the brand is a source of pride for Poland.
Okocim
The brewery was established in 1845 by a German beermaker. During Poland's communist era after WWII, Okocim was one of only two breweries allowed to sell beer. The brewery is now owned by the Danish Carlsberg Group, but is still a popular Polish beer.
LATE NIGHT SNACKS AFTER DRINKING ALL THE VODKA & BEER
Zapiekanka: hard to pronounce, easy to devour! Zapiekanka is an open-faced baguette sandwich topped with sauteed mushrooms, cheese, and sometimes other ingredients. It is often served with ketchup and is a popular street food in Poland.
There are plenty of zapiekanka vendors in Kazimierz, but the best is Endzior in Plac Nowy. There is also a food truck near Hala Targowa (Market Hall) that serves sausages until 3:00 a.m. The mobile chefs roast the sausages over an open fire beside their food truck. Although this seems a little sketchy, the results are delicious and the vendors are incredibly popular.