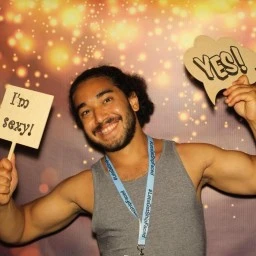 Afro
Party hostels in Krakow
---
Three party hostels in Krakow that are not for light sleepers.
Krakow is known for its party scene, the partying capital as some would call it, but in order to fully experience that indisputably unforgettable scene you have to be as close as possible to it, no one likes being stuck in traffic on their way to the party, or worry on their way back to their boring Airbnb scared they would wake up the host.
If you are reading this, then you are in luck! You've just discovered one of Krakow's gems, or if we're being accurate, three…in this guide we'll talk about three of the best party hostels in town so grab your notes, your google maps, and your credit card because you will want to book a room as soon as you're done reading this.
GREG AND TOM
A 10-minute walk from the old town's Rynek Główny square, this vibrant hostel is also an 11-minute walk from Kraków Główny train station and 2 km from Wawel Royal Castle.
Greg and tom hostel is known for its colorful, modern dorms that host up to 10 guests. The place is equipped with Wi-Fi access, personal reading lights, and lockers but that's not all.
In Greg and Tom, you can book a tour, a ticket to a live concert or a party!
Let's rock
At the heart of Krakow's main square, Let's Rock hostel is very special! and don't take our word for it, check the reviews on their website.
Let's Rock hostel's uniqueness lies in being close to the greatest pubs and clubs in the city, it also offers a wide variety of daily activities, from Polish Vodka tasting to Karaoke nights.
All that at an affordable price, convinced?
havana
Try walking anywhere in the main square and ask for Havana club and hostel, chances are that most people will tell you where it is.
One of the most popular party hostels in Krakow, known for its lively colonial style, 24-hour front desk, and a communal modern kitchen. There is also a nightclub, a shared lounge, and a ticket service.
The authentic opinions of our guests show that this is their favorite part of the city of Krakow.
Couples like this location very much – for a stay for 2 people they rate it 9.7