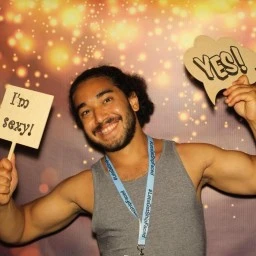 Afro
What you should know about krakow ?
---
A GREAT HISTORY
Located in the south of Poland, on the largest Polish river, Vistula, Cracow is currently known as the medieval capital of Poland due to the collection of historical monuments and castles in the city. In 1978, the Main Square and the surrounding chequered pattern of streets were included on the first UNESCO World Heritage List. and in 2005 came first in the World's Best Squares ranking held by the Project for Public Spaces.
THE ROYAL ROUTE
The tourists are always amazed by the Royal Route, a historical route leading from the main entrance gate (St. Florian's Gate) to the Royal Wawel Castle at Wawel Hill. The Route was taken by the Polish monarchs when ceremonially entering the city and during coronations and funerals. Thanks to the Royal Route for Disabled Tourists project, the Route may also be discovered by people with visual impairments and the disabled. Under the project, 12 bronze models offering a tactile experience of the most popular Cracow sights (the Barbican, St. Mary's Basilica, the Cloth Hall, St. Andrew's, and St. Peter and Paul's churches and Wawel Hill) have been produced. The models have inscriptions in Braille (in Polish and English) and the plinths of the models are designed in such a way that enables persons in wheelchairs to come as close as possible.
KRAKOW'S INFAMOUS JEWISH DISTRICT
Kazimierz, once a separate town, today a district of Cracow, offers the unique atmosphere of a centuries-old coexistence of two cultures: Jewish and Christian. A space full of Judaist historical monuments of world importance, but primarily an area vibrant with life: antiques and works of art, fairs, live music in local pubs and restaurants.
UNFORGETTABLE NIGHTLIFE
There's no better place to start than in Krakow's splendid Old Town where, underneath a facade of ancient architecture, are housed countless dens of vice and inequity all eager to cater for your ill-advised pleasure. Those of you that have spent any time in Krakow will agree with me when I say that there are few greater experiences in life than following your nose down a dark alleyway or into a cloistered courtyard to discover yet another fantastic bar that you'd never been to before. But if you are new to the city, or are planning just a short visit, then you needn't worry, we are here to guide you through a selection of the best bars and pubs in Krakow, that's of course after an hour of unlimited drinks to get you set for an unforgettable night.
Check out our offers!